Retreat in Thailand
Mind/Body/Soul Retreat in Thailand is a process of releasing tension on all three levels - mind, body and soul - during your stay on one of the most beautiful Thai islands.
Make your dream come true and set out with us on a 9-day trip to a paradise island in the south of Thailand.
Why is it worth it?
9 days on a paradise island
Mind/Body/Soul Retreat in Thailand Workshop ensures a unique experience of letting go, freedom and respite. Self therapy, body work, yoga and meditation as well as a great variety of activities and excursions will allow you to let go and experience a sense of inner peace and harmony.
More than just a workshop
Our rich itinerary will allow you to make the most of every moment spent on the island of Koh Phangan. We will spend a large part of the retreat outside the training room, combining group work with exploring Thai culture and the highlights of the island.
A place of exceptional ambient
The Yoga House is a beautiful house with unique and astonishing design, rent exclusively for our group. Spacious air-conditioned rooms, a large workshop room and a delightful lounge in the center of the house.
Small group
Small 12-person group facilitates an atmosphere of total openness, mutual trust and acceptance plus guarantees individual approach. After just two days of workshops, you will feel as if you were spending time with your best old pals.
Professional care
You will be under the wings of Michael Pasterski, the author of the book "Insight. Road to Mental Maturity", founder of Life Architect and IFS practitioner, and his wife Maria Pasterska, who is a yoga teacher, IFS therapy practitioner and tour guide. They will both be at your service during the whole stay, from morning to evening.
Healthy meals
Three delicious, healthy and carefully prepared meals each day, either served at The Yoga House or dining out in the most fascinating restaurants on the island. Coffee, tea, lemonade and snacks available at all times. You will have the opportunity to try the most exquisite Thai dishes and confectionery.
Rest and relax
We will help you take a break from your everyday life and just let go. You will get a chance to experience Thai massage, go for a relaxing walk on the beach at sunset, relax in the evening on comfortable sofas and talk for hours like good friends, who haven't seen each other for a long time.
Peace. Deep, unwavering inner peace. A state that we long for so much in today's world.
Caught up in our everyday challenges and daily chores, conforming to the culture of rush, we have forgotten what it means to feel true calmness.
Studies show that more than every fifth Pole experiences stress at work every day, while almost half of the population of Poland say they get stressed often or very often. We know that chronic stress can cause various diseases and contributes to burnout, depression or constant fatigue.
There is no doubt that stress devours our lives, that's why ignoring the accumulated tension in your body can have some very negative consequences.

We need ways to release stress and return to a state, in which we can live our life peacefully and in harmony with ourselves, so that even when operating in chaotic and jumpy conditions, we can still maintain mindfulness and develop unwavering internal silence.
In order to restore inner peace, we need to take a break from our everyday lives.

Forget the long to-do lists. Leave all the things we're caught up in and just come to a halt for a moment.
Such a break is the perfect time to look inside yourself. When, with the help of the human mind experts, we understand the source of our stress, that is what exactly makes us live under pressure, we will be able to focus on releasing what we no longer need - frustration, anger, tension, anxiety.
Mind/Body/Soul Retreat in Thailand Workshop is the answer for people who live under a lot of stress and want to deal with their emotions. We would like to invite you to a beautiful, remote island where, in addition to recharging your battery and immersing in Thai nature and culture, you will be able to experience a journey inside yourself.
A journey, which will take you back to your natural lightness of being, to inner peace and harmony.

During this retreat in Thailand you will:
Break free from the internal chaos and find a deep sense of harmony that will stay with you for years after completing the workshop,

Experience deep release through TRE (Trauma-Releasing Exercises) sessions and you will feel more comfortable in your body thanks to yoga and relaxation practice,
Under the guidance of an experienced coach, explore and understand your fears, doubts, needs and desires,

Learn the Mindfulness-Based Stress Reduction method and pick up regular meditation,
take a break from your everyday life, so that you can work on your emotions and beliefs in a safe space,
rest and recharge your batteries on the most beautiful beaches on the planet,
Experience the unique culture of Thailand in its whole authenticity, by trying local cuisine and learning about the local habits and rituals,
make good friends with people who think alike,
Learn simple methods of self work that you will be able to use on your own after completing the workshop,

Release stress, anxiety and tension held in your body and return to a natural lightness of being and inner peace.
"This workshop was a great WOW for me! I will remember it even more thanks to the bonus to the "process" in the form of magnificent Thailand. My heart is full of gratitude and trust." - Marta
Why Thailand?
We fell in love with Thailand at first sight.
When in 2012 we told our parents that we were about to go to Thai islands for two months, they were quite reserved. Me and Marysia, on the contrary, were excited thinking of the adventure awaiting us there. It was our first trip to such far-flung location.
The first days of our stay in Bangkok were a cultural shock for us. It didn't take us long to see that Thai cuisine would be one of our favorites.
But nothing enchanted us like the islands in the south - Koh Samui and Koh Phangan - both with their exotic nature and magical atmosphere.
By tuning in to the slow rhythm of life on the Thai islands, we had the opportunity to meet the lovely people of Thailand. We explored the most interesting and untouristy places on the island. We also got to know the spiritual side of Thailand, where over 93 percent of Thailand's population is Buddhist.
The Thai island of Koh Phangan is one of those places where time seems to pass at a different speed, and our mind, in a natural and subtle way, comes into an altered state of consciousness.

The continuous delight with astonishing views, endless horizon of the azure sea and delicious local food really does work wonders. In such surroundings, we are ready to meet with ourselves.
The very realization that we are so far away from home, at the other end of the globe, allows us to pause and focus on things that need our attention. The all-around tranquil silence, natural beauty and paradise beaches put us in a state of permanent delight and bliss, which in turn stimulates the natural process of emotional self-healing
Altogether, we spent several months on the island of Koh Phangan and we know it like the back of our own hand. That is why we chose it for the location of this unique workshop - a combination of exotic travel to the other side of the globe and a life-changing and inspiring journey inside yourself.

Retreat in Thailand
To stimulate the process of releasing internal tensions and destructive emotions, it is good to ensure physical activity and the multitude of stimuli. When we combine mental work with discovering new places, we can relieve the stress frozen in our body and thus allow for experiencing greater inner peace than ever before

Therefore, for the inner change to be effective, a large part of the trip will be devoted to exploring the island. Koh Phangan is full of places of unique ambient, where we can feel here and now.

The itinerary will include, among others:
Cruise to the national park
We will go on a full-day cruise to the delightful Angthong Marine National Park, consisting of 42 islands. Along the way, we will stop on one of the islands for lunch at a local restaurant and go to the point with a magnificent view over the entire park.
Snorkeling
On the way to the Ang Thong National Marine Park, we will dive with a mask and a snorkel and immerse in the rich underwater world of the coral reef. You will get to see colourful fish, sea turtles and other marine animals.
Traditional Thai market
We will go to the iconic and vibrant night market, also called by Thai people the Walking Street. This festival of colours, smells and flavours gives an opportunity to buy beautiful souvenirs and local handicrafts, and try the world famous Thai street food.
Thai massage
Thailand is famous for its deep, healing massage that can do wonders for our body. Those who prefer a gentler massage will also be satisfied as Thai people can give a wonderfully relaxing hot oil massage. During the whole workshop we will go get a Thai SPA massage twice.
Trekking in nature's bosom
Being in the bosom of nature is very good for our body, so we will go for a long scenic walk among the wild nature of the island of Koh Phangan. We will head towards the obscure Bottle Beach, where we will have some well-deserved rest.
Thai style relaxation
This retreat in thailand is also an opportunity to recharge your batteries. Therefore, we will unwind watching stunning sunsets on paradise beaches and relaxing by the pool in our luxury villa. We will also visit traditional Thai restaurants and relish the most authentic local cuisine.
Check out what the workshop participants say about Michael
Michael creates a safe space, full of acceptance and flexibility, where you can grow. At the same time, he points out the most important issues, without putting any pressure on you or giving the impression that this is the only right way. He is the kind of a guide who you can follow and stay at your own pace.
Even two months ago, I would be very sceptical of the notion of coaching. However, the way Michael works, the fact that he uses a simple, everyday language, the amount of knowledge you equip your clients with - these all are great assets of your project. Congratulations, Michael! You've gained another fan and a very satisfied client.
I value Mr Michael Pasterski for his approach to personal development and his contribution to make education accessible to an average Joe. Compared to most coaches, Mr Michael has a calm disposition and doesn't put too much weight in the client's development path on acquiring material wealth. I like the way he appreciates the spiritual sphere, instead of just focus on achieving more "tangible" goals.
Emotional freedom
From the very beginning, I associated Thailand with freedom, internal space and serenity. That's why, when creating this workshop, I asked myself the following questions:
How to relieve yourself of stress and internal tensions and achieve a deep sense of inner peace and emotional freedom?
How to awaken your life energy and ensure harmony between mind, body and soul?
The answer to these questions is simple: all that was mentioned above is a completely natural state for our psyche.
Unfortunately, as a result of living in the culture of rush, we accumulate various tensions. They prevent us from accessing joy of life, spontaneous creativity and curiosity of the world that we once had, like shackles depriving us of our mental and emotional freedom.
These blockades are for us like shackles depriving us of our mental and emotional freedom...
Therefore, while the theme of our workshop in Bali is internal transformation, it was obvious to us that no other word will describe our trip to Thailand better than RELEASE.


During these 9 days of our retreat in Thailand, you will, under our constant care, release your emotional burdens, stress accumulated in your body, difficult emotions and other internal blockages
"The workshop changed my approach to the world and to my everyday life. Now I look at myself, my problems and what is inside me in a different way. I am able to control myself as long as I continue my self work and keep on using the tools this workshop gave me." - Damian
Mind/Body/Soul

These blockages accumulate in the spheres of our existence, at the level of mind, body and soul.

At the mental level, many of us acquire (most often during childhood) restrictive mental programs, which include damaging beliefs (e.g. "I'm not good enough"), destructive thought patterns, or recurring black scenarios about the future.
At the physical level, emotions, which accumulated over the years, are like heavy weights hung onto our body. These emotions include guilt, shame, fear, anxiety, anger, frustration and painful tension in particular parts of the body.
At the spiritual level, we struggle with existential crisis and a lack of sense of meaning and mission. We constantly feel lost and look for answers to the questions "who am I?" and "where am I going?". More and more often, we define ourselves through the prism of what we have, not who we are and what actions we take.
Integral growth
There are so many ways to break free from these blockages that it is often difficult to make up your mind and choose the right one for yourself.
As IFS coach and practitioner, I have been working with various methods of change for over 10 years. The ones most important for me I described in my book "Insight. Road to Mental Maturity", which sold in over 18,000 copies and was on the Onepress bestsellers list for 3 years.
If I were to draw only one lesson from all these experiences, I could sum it up in this one simple sentence: always work on all three levels - mind, body and soul - at the same time.
It is that holistic and integral approach to self work that led me to my most important life breakthroughs, which is why I based the whole Mind/Body/Soul Retreat in Thailand workshop on this notion.
How will we work on each of these levels?
Mind
At the mental level, we'll focus on discovering how your belief system contributes to the accumulation of stress and tension in your body.
We will ask ourselves important questions: do I accept difficult emotions or do I want to avoid them? Do I let my emotions flow or lock them down in the subconscious underground?
During this workshop you will learn how to stop fighting your emotions (which is often exhausting for our body) and how to deal with them so that they can release from your body.
You will also learn to find and change the thought patterns and beliefs that make these most destructive emotions arise.
We will focus on comprehending the Mindfulness-Based Stress Reduction method, which has become very popular in recent years. You will be equipped with a set of tools that, thanks to regular practice of mindfulness, will help you maintain mental hygiene in your everyday life.
Last but not least, you will be provided with an extensive and comprehensible script that will allow you to continue self work long after your return to home.
Body
Bodywork therapy is the second pillar of the Mind/Body/Soul in Thailand workshop. During these 9 days, you will experience many different bodywork therapy approaches, all approved by research.
The highlight of our programme will be the TRE® (Trauma-Releasing Exercises) method, TRE® sessions consist of rounds of physical exercises, which allow you to release emotions trapped in your body, by activating specific muscle vibrations. The growing popularity of this method shows that it is perfect for stress management, especially if you are busy and full of anxiety.
During two 3-hour TRE® workshops, your body will eject accumulated stress hormones and release tension.
In addition to TRE®, you will have a daily yoga and Qigong (meditation in motion) practice, breathwork session, spontaneous dance and two visits to the Thai SPA for a healing massage.
Soul
During this workshop we will also tend to your spiritual growth:
You will be inspired by Buddhist philosophy, which is an important part of Thai culture,
You will silence your head and get in touch with yourself, thanks to meditations led by Michael, an integral part of the retreat,
You will learn the Loving-Kindness meditation, which is about practising unconditional love and developing compassion,
You will learn about self-compassion, which means letting go of your inner critic in order to show yourself more understanding and compassion,
We will also create space full of trust and openness, where we will share our experiences and reflections. Such conversations play a therapeutic role and are an integral part of the whole process.
What will you experience in this workshop?
Let's summarize the most important elements of the Mind/Body/Soul in Thailand workshop process of exploring three levels of self work: mind, body and soul. The workshop's programme consists of only those methods, whose effectiveness in stress relief has been approved by neuropsychologists.
Deep group process
MIND / In an atmosphere of openness, mutual trust and acceptance, we will enter a process focused on releasing the accumulated tensions.Sharing the revelations we make about ourselves, we will create a space, where each of us will feel safe, looking into the ever deeper recesses of our subconscious.
TRE® exercises
BODY / We will take part in two TRE® (Trauma-Releasing Exercises) sessions, during which we will release tensions and emotions trapped in our body. Sessions will be run by Rachel Ilett, a TRE® therapist from London.
Yoga and Qigong
BODY / We will start the day with a daily morning yoga practice under the eye of Marysia Pasterska, a certified yoga teacher. Under the tutelage of Michael Pasterski, we will practice Qigong, an ancient Chinese healing technique that involves meditation in motion.
Breathwork
BODY / During the retreat, we will practice breathing exercises, which allow for a deeper contact with your body and the emotions held in it. Our breathwork will be inspired by the world-famous Wim Hof Method.
Spontaneous dance
BODY / We will try improvised dance and spontaneous movement to energetic and loud music and thus learn how to let our body guide us and awaken energy that we couldn't access in our everyday life. Research made by UK scientists shows that dance contributes to decreasing the level of cortisol, which is a stress hormone.
Djembe drum lessons
SOUL / We will learn to play the Djembe drum. We will experience the extraordinary energy of drumming together, and this way reach an altered meditative state of consciousness. Recent research shows that drumming reduces nervosity and tension in the body, strengthens the immune system and facilitates the release of difficult emotions.
Sound healing
SOUL / We will experience a professional session of sound therapy with Tibetan Singing Bowls. You will be able to enter a state of deep relaxation and give your body delicate vibrations that incite the self-healing process. Research shows that sound therapy reduces blood pressure and anxiety.
Meditation on the beach
SOUL / In addition to our daily morning meditation, we will have a group meditation, led by Michael, held at sunset on one of the most beautiful beaches of Koh Phangan. Numerous studies confirmed the effectiveness of meditation in stress management.
How will this workshop look like?
The schedule of the workshop has a huge impact on the effectiveness of the techniques used. All elements of the workshop we prepared for you support the process of change at all levels:
Constant tutelage by Michael Pasterski. Michael,the founder of Life Architect and the Foundation for Conscious Education, the author of the book "Insight. Road to Mental Maturity" has extensive experience in helping clients in their personal development. He has been conducting workshops and individual sessions for over 10 years. There will be plenty of time on the retreat, both during the workshop sessions and in our free time, to talk to Michael one on one about everything that bothers you.
A unique group process. The workshop is run according to the group coaching model. Each conversation you have during this retreat will be an opportunity for you to discover something, broaden your awareness and look at yourself from a different perspective.
Focus on practice. During the workshop, you will be provided with just the very essence of knowledge, without binding or bloviating. The practical part will make for 80 percent of the workshop - you will put the carefully selected techniques and methods of self work into practice
Coaching game.Points Of You will turn off your rational mind for a while and open you up to the voice of your intuition. This game will be a completely new, exploratory stimulus for to look at yourself from a different perspective.
Morning ritual. In order to prepare your body and mind for a day full of new experiences, we will start each morning with a short yoga session and a guided meditation.
Healthy ways to unwind. Healthy recreation is a key element of the incubation process, i.e. the time when our subconscious absorbs personal revelations and new experiences. We offer group meditation on the beach, Tibetan Bowls sound therapy, long conversations while dining out in Thai restaurants and many other leisure activities.
A daily flexible schedule. The workshop schedule is always flexible so that we can right-on-time respond to the needs of the group. So, don't worry! During your stay in Thailand, you will have plenty of opportunity not only to get to know yourself, but also to get around the island and recharge your batteries.
As we have many years' experience in organizing this type of workshops, we are sure that this kind of group work brings long-lasting results.
Retreat in Thailand location
We are aware of how important the right surroundings are for the process of internal change. Therefore, for our workshops, we only choose places that we love ourselves and know very well, as we had the chance to stay for at least a few months.
Koh Phangan Island
We will stay on Koh Phangan, a small paradise island in southern Thailand, with some of the most beautiful beaches on the planet.
The Yoga House
Located among lush nature, the Yoga House is a beautiful house with unique design, rent exclusively for our group. Spacious air-conditioned rooms, a large workshop room, a delightful lounge in the center of the house, as well as a garden and a swimming pool will all be at our disposal. Very close to the beach.
Full board
Meals will be one of the most enjoyable moments of the retreat. Everyday you will be served 3 healthy and delicious meals, consisting of local food. Don't worry if you have any special nutritional needs (vegetarian, vegan, gluten-free or raw diet) - there will be a vast selection of suitable dishes for you to choose from.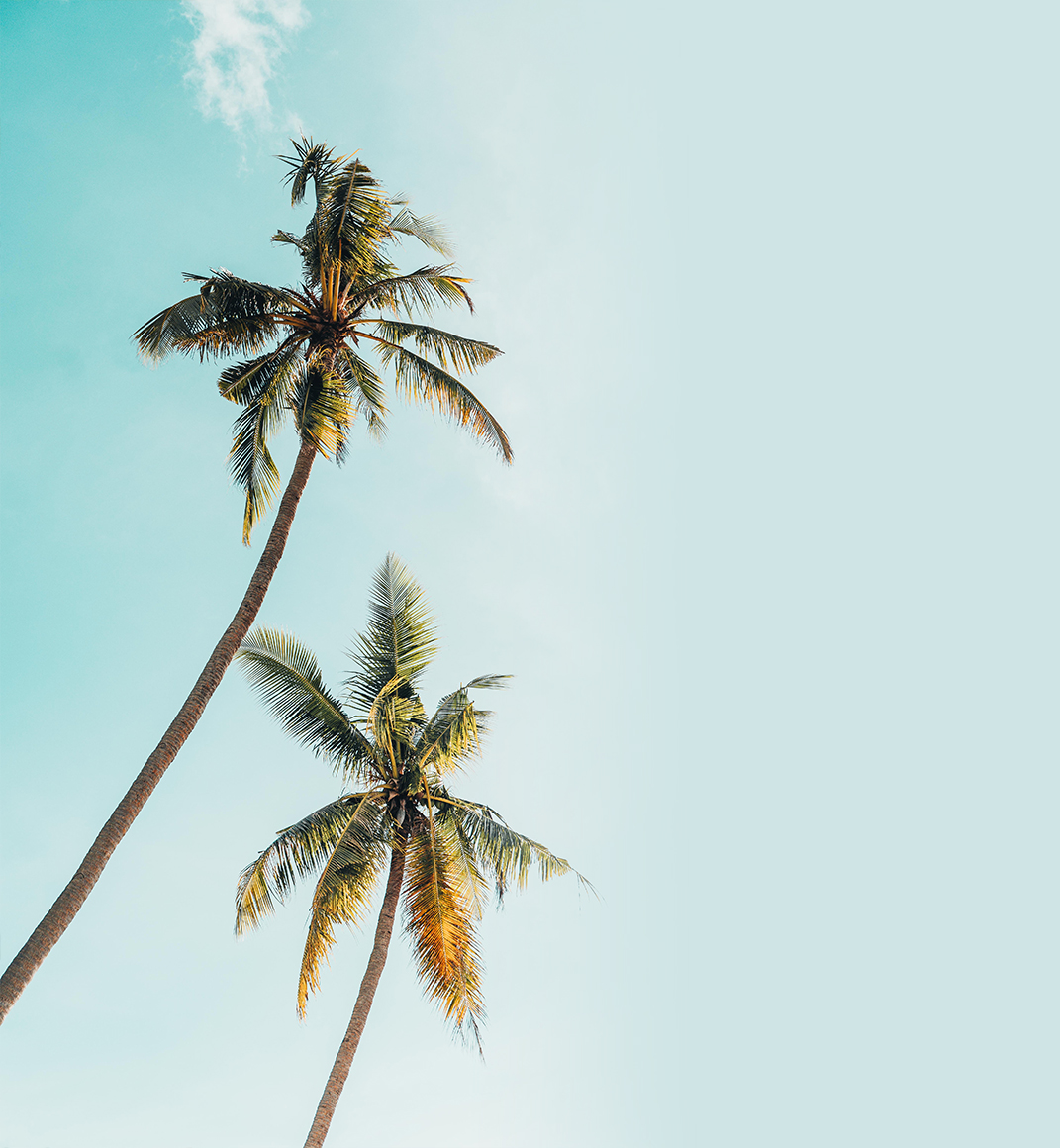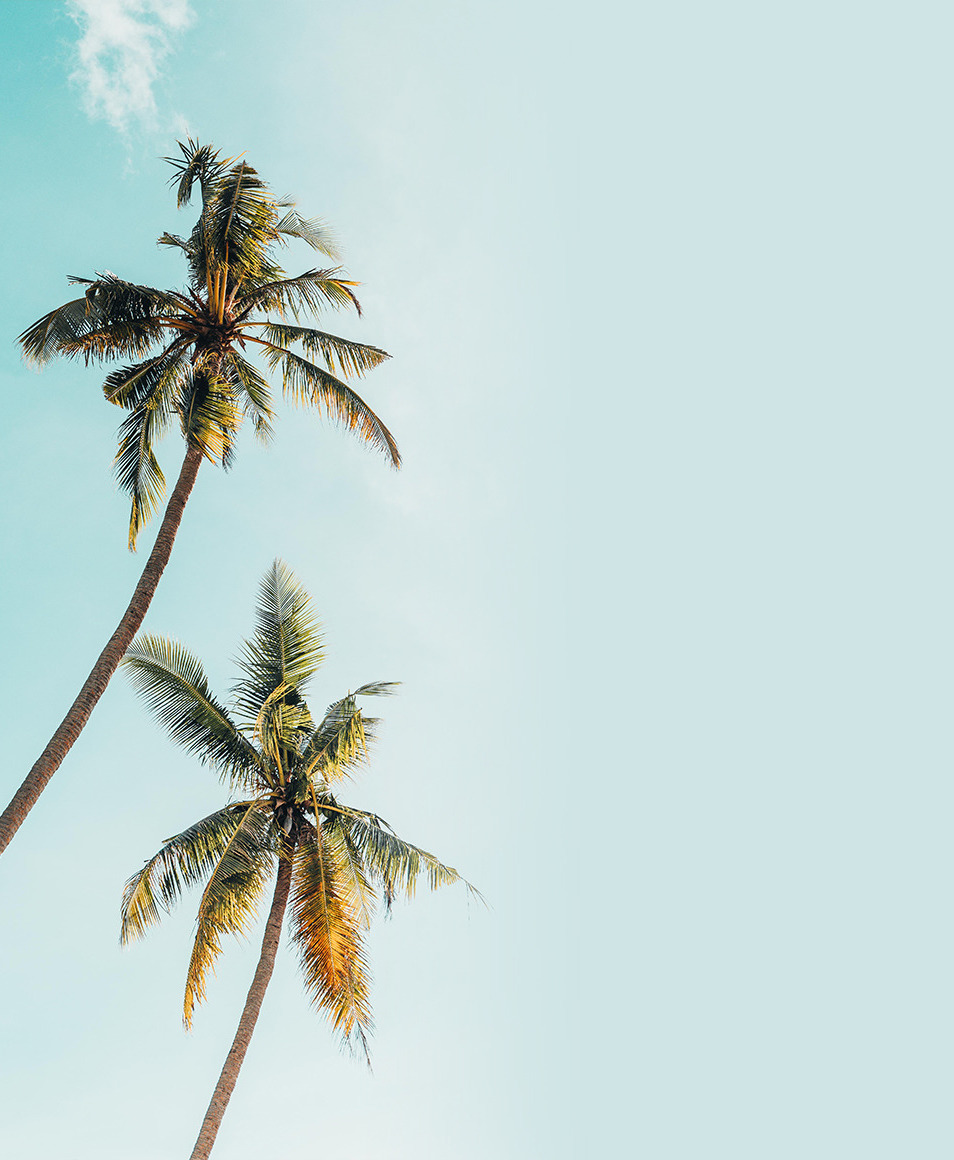 To sum up, this is what you get if you decide to set out on a trip to Thailand with us?
1 Comfortable accommodation (8 nights) in the marvellous The Yoga House
2 Full board - 3 delicious, diversified and healthy meals a day
3 30 hours of workshop classes and a coaching game in the evenings
4 Availability of the coach to talk throughout the whole workshop
5 Constant tutelage of the yoga teacher and tour guide
6 Daily morning yoga session and meditation practice
7 A full-day cruise to the national park and a coral reef tour
8 TRE® sessions, sound therapy session and spontaneous dance lessons
9 Two visits to a Thai SPA and Thai massage
10 A large swimming pool and a beautiful lush garden at your disposal at all times
11 Djembe drum lessons
12 Leisure on paradise beaches and visiting a traditional Thai market
13 Open bar (water, fresh lemonade, coffee and tea)
14 Free snacks throughout the whole workshop, including traditional Thai delicacies
15 Our assistance in finding the air ticket at affordable price and planning the trip
16 Transfers from the Thong Sala Pier to the workshop site and back.
Pay for the retreat in 4 installments 0% (one installment monthly). Aggregate amount of all the installments will be exactly the same, as in the case of a one time payment - not a penny more. To choose the installment purchase write us to hello@lifearchitect.com or call on:
+ 48 607 465 879 (UE).
Retreat details
What does the price include?
Accommodation at The Yoga House (8 nights/9 days = 7 full workshop days + check-in day + check-out day)
Full board (3 meals a day) except for the evening at the night market (cost 5-15 PLN per dish)
Coffee, tea, lemonade, water and snacks throughout the whole workshop, including traditional Thai sweets and desserts
Transfer from the Thong Sala Pier to the workshop site
Transfer from the workshop site to the Thong Sala Pier
Activities described in the section "Outdoor practice" (transport and entry tickets)
What does the price not include?
Airfares (return ticket: around 2,300 - 2,800 PLN)
Personal travel insurance
Transport from Koh Samui Island to Koh Phangan (taxi from the airport and ferry to Koh Phangan). The cost of return tickets: around 170 PLN
A single dinner at the night market (cost 5-15 PLN per dish)
Why does the price of the workshop not include airfares? The price of the workshop not include airfares, because it is difficult to predict the cost of all flights, since participants come from all over the world. In addition to that, the airline ticket prices vary depending on the time of purchase, which will be different for each participant.
You don't need to take any extra money with you, as you will be provided with everything (food, water, tourist attractions entrance tickets). However, you may need some pocket money in case you want to buy souvenirs - Thailand abounds in unique, local products.
Deposit
In order to book a place at the workshop, you need to pay a non-refundable deposit in the amount of 1,500 PLN or the total amount (8,770 PLN). If you pay the deposit, the rest can be paid in a single transfer (via Paypal, online payment or traditional bank transfer) within one month, or in three consecutive installments after signing the installment agreement (no interest charged).
Cancellation regulations
According to our Online Store Regulations should you cancel the participation in the retreat, we shall charge the following cancellation fees:
a. deposit - upon cancellation submitted 90 days or more prior to the event start date,

b. 50% of the cost of the retreat - upon cancellation submitted between 60 and 89 days prior to the event start date,

c. total cost of the retreat - upon cancellation submitted later than 59 days prior to the event start date.

Only in the case when another person registers and fills in for you, we will be able to refund the total amount paid by you.
What if we have to cancel the workshop?
We have not canceled any of our workshops so far. However, in such case (for instance, due to the illness of the organizers or trainers) we shall refund you the total amount paid (including the deposit). Of course, we will try to set a new date for the workshop, but unless you are able to attend the retreat on the new date, we shall refund you the total amount paid. If you are unable or unable to attend the workshop on a new date, you will receive a refund of all money paid. In both cases, we will not be in a position to refund you the airfare costs or any other travel costs that are not included in the price of the workshop.
We are not obliged to ensure the total refund in the unlikely cases of natural disaster, war or other events beyond our control. To avoid incurring costs, we suggest that you purchase an insurance that covers such contingencies.
Insurance
It is strongly advisable that you purchase travel insurance. It's a very small cost compared to the set of benefits and peace of mind that you will gain. It is beneficial to buy insurance with trip cancellation coverage, which may be very helpful if, for unforeseen reasons, you will not be able to come to the workshop. In addition, travel insurance will cover the costs of any medical or hospital treatment in the event of illness or emergencies.
Please note that with some insurance companies, the insurance policy must be purchased within 3 to 15 days of the payment for the flight ticket or the workshop (that is the payment of the deposit or the total amount). We would be happy to advise you on the right insurance.
Airline ticket purchase
We have a great experience in flying to Asia, so we will be happy to help you choose the best flight at a good price. What's more, we usually pave the way for the participants to make contact with each other a few weeks ahead of the workshop, so that they can feel more comfortable on a shared journey.
Accommodation
Rooms
All workshop participants will be accommodated in 2-person rooms, whereby one of the rooms is a two-floor 4-person suite, divided into two 2-person sleeping rooms.
Bathrooms
-the two-floor 4-person suite has a separate private bathroom,
- one of the 2-person rooms has a private bathroom,
- other three 2-person rooms have access to two shared bathrooms (one bathroom per 3 people).
Price of the workshop in various accommodation configurations

Price of the workshop depends on the chosen accommodation option as follows:
- the 2-person room with access to two shared bathrooms - 8770 PLN
- the two-floor 4-person suite 8970 PLN
- the 2-person room with a private bathroom 9370 PLN
You can purchase the workshop by clicking on the blue link Sign up for the workshop, and picking the price that goes with the chosen accommodation option, or you can call Marysia at +48 607 465 879 and arrange that directly with her.
We will match your roommates taking into account first of all sex and age, but also personality traits and place of residence.
Workshop schedule
The day of participants' arrival and lodging at the Yoga House (from 2 p.m.). There are no workshop activities scheduled for that day. It's time to rest after the journey. Lunch is served at 2 p.m., dinner - at 7 p.m.. In the evening, around 8 p.m., we meet for one hour to do a short team-building exercise and discuss organizational matters.
Those who come to Bali earlier need to arrange for accommodation and board on their own. We will be happy to help you choose a hotel near our retreat residence.
Those arriving in Thailand on Saturday (March 28) will be provided with a free transfer from Thong Sala Pier to the workshop site. We will also advise you how to get from the airport on Koh Samui to Koh Phangan ( it is a 5-minute walk from the airport to the pier, from where you take a ferry to Koh Phangan, the ferry ride is 20 minutes long).
7 days of the workshop.
Last day of our stay at the Yoga House. Check out and free transfer to Thong Sala Pier. On that day, breakfast and an early lunch is provided. By noon, the entire group leaves the workshop site.
Those who stay in thailand longer arrange for accommodation, board and airport transfers on their own (we will be happy to advise on proven hotels and restaurants as well as provide contact numbers to reliable transport companies).
Sample daily schedule
7:30 - 8:00 a.m. / Morning yoga and meditation
8:00 - 8:30 a.m. / Breakfast
8:30 - 1:30 p.m. / Workshop
1:30 - 2:30 p.m. / Lunch
2:30 - 3:00 p.m. / Free time
3:00 - 4:00 p.m. / Thais massage
4:00 - 5:30 p.m. / TRE® session
5:30 - 7:00 p.m. / Walk on the beach at sunset
7:00 - 8:00 p.m. / Dinner
8:00 - 9:30 p.m. / Coaching game
Free time
The whole time at the retreat is carefully planned and rich in various activities. At the same time, we know how important it is for participants of this type of workshop to have some time for themselves. Some people like to sunbathe, some go to the market and buy souvenirs for their loved ones, whereas others choose to take a walk in the surrounds to reflect on what they have just experienced during the workshop. Therefore, we have included free time in the retreat itinerary, which everyone can spend according to their preferences.
Guidebook
After signing up for the Mind/Body/Soul in Thailand Workshop, you will be provided with a guide in PDF format, full of practical information on how to pack wisely for the retreat, what to do prior the travel to avoid the so-called "jet lag" (time-zone change fatigue) and where to buy a ticket at a good price, what about the required vaccination, and last but not least, what is worth seeing in Thailand, if you plan to arrive earlier or stay longer after the workshop is completed.
9 days is not enough for you?
Why not come to Thailand sooner or stay here longer! We strongly recommend extending your stay (before or/and after the retreat) on this paradise island, where you will find so many inspiring places. We will be glad to assist you with booking extra nights in hotels of great standard at an affordable price. Feel free to ask for help with arranging transportation and planning your stay. We know how to have a good time in Thailand - we resided here for several months and know the country like the back of our hand.
Payment
If you prefer, you can pay the whole amount in instalments. We do not charge any interest. In order to use the instalment payment service, contact us at: hello@lifearchitect.com
Language
The workshop will be run entirely in English. Speaking in other languages is not required at any stage of the trip.
Frequently asked questions
What if I have special nutritional requirements?
Just let us know about it prior to the workshop. The cook can prepare vegan and gluten-free meals for you. We are also open to other types of diets.
Can I pay in installments?
Yes. It's possible to pay for the workshop in 4 installments (we do not charge any interest): the first installment is the non-refundable deposit in the amount of 1,500 PLN you need to pay to sign-up for the workshop and the next three installments should be paid monthly within the next three months, however, the last installment is due 30 days prior to the workshop.
Do I need a visa to Thailand?
No, you don't. A visa to Thailand is not required for a stay of up to 30 days.
What kind of rooms will be the participants accommodated in?
All workshop participants will be accommodated in 2-person rooms, whereby one of the rooms is a two-floor 4-person suite, divided into two 2-person sleeping rooms.
What if I have to cancel my participation in the workshop?
Should you cancel your participation in the retreat 60 or more days prior to the event start date, we shall charge only the deposit (1,500 PLN). Upon cancellation submitted later than 59 days prior to the event start date, you will be charged the total cost of the retreat.
Can I go to Thailand with other participants?
Absolutely! As soon as you sign up for the workshop, we will contact you with the other participants so that you can take the flight together. Depending on the place of departure, there are usually 3 to 6 such groups formed.

Contact us, we will answer all your questions
Contact us, we will answer all your questions
Maria Pasterska
Travel manager and Yoga teacher
m.pasterska@lifearchitect.com
or call us +48 607 465 879 (UE)
8:00 am - 4:00 pm (BST, UTC+1)
3:00 am - 11:00 am (EDT, UTC-4)