"Deepening and Expanding with IFS" with Osnat Arbel, PhD.
5-day intensive IFS Level 2 Training on the beautiful exotic island of Bali.
6 Reasons Why
An official IFS training
You will experience a 5-day intensive IFS Level 2 training approved by IFS Institute with Osnat Arbel, PhD as a trainer. Thanks to a highly experiential program and priceless support of experienced Program Assistants, you will deepen and broaden your knowledge and skills of IFS therapy.
6 days on a tropical island
Bali's stunning beauty will make this journey remembered for a long time. Aside from the IFS training, you will have the chance to admire rich and exotic nature, experience unique and colorful culture of Bali and taste delicious balinese cuisine.
A 5-star venue
We will stay at the SereS Spring Resort & Spa, a 5-star hotel located next to Ubud - the cultural, spiritual and artistic heart of Bali. We will accommodate you in a spacious luxury room (single occupancy) with a beautiful view over the green rice fields and palm trees.
Osnat Arbel, PhD
The training will be lead by an IFS International Lead Trainer, Osnat Arbel, PhD. As a certified IFS therapist and the Co-founder of the Israeli Institute for IFS she is training, supervising, and facilitating groups since 2008 while living the IFS model both personally and professionally.
International group
You will meet experienced therapists from all over the world. It will let you share your knowledge, experience and ideas, and also form relationships that can last for years. This training is not only a learning experience, it's also a social one.
Healthy food
In order to always keep your energy levels high, you will be provided with healthy and carefully prepared meals (indonesian and international cuisine). You will also have constant access to coffee, tea, fresh fruit smoothies and traditional Balinese snacks, sweets and desserts.
Deepening & Expanding
The dynamic and continuous growth of IFS model is a proof of its healing power.
In spite of increasing the number of IFS trainings offered throughout last few years, all of them are filled with many more interested wanting to join.
IFS Level 2 trainings are the important next step on the education path that will let you master the skills needed to heal trauma, addiction, dissociation and much more.
It's an opportunity to deepen the knowledge and the understanding of how our internal families work and what it takes to bring Self-led transformation.
What you'll learn
This 5-day course will focus on different aspects of working with the model. You will learn how to:
treat clients who have experienced severe trauma,
work with internal polarizations,
deal with dangerous firefighters,
proceed with unburdening in complicated cases,
work with exiles holding Legacy Burdens,
use advanced techniques with challenging clients,
use Direct Access and In-sight,
work with your own therapist parts that are activated while working with a client,
form the therapeutic relationship by deepening the participant's awareness of, and relationship to, their own parts.
This training includes many opportunities for your own self-exploration and you will have the chance to experience all of what's mentioned above with your own parts in the safe environment of the training itself.
Why Bali?
When we are travelling, all of our habits and automatic thoughts come to a standstill. Our minds become completely open to all that is new.
It's a beautiful state of mind, in which we are ready for the changes, that would have never been possible for us in our everyday state.
Thinking about doing an IFS retreat that would be a part of an exotic travel, it was obvious to us that we should do it in Bali. There are many reasons for that.
Bali has a long spiritual and cultural tradition. Its uniqueness has been preserved by the balinese until today. After you leave the touristic areas, you experience the authentic beauty of balinese people and their traditions.
In addition, there is stunning nature everywhere. Green rice fields, coconut trees, jungle, flowers and exotic plants. Bali is so full of life that you can feel like your inner batteries are being charged during the entire time you are there.
All of this makes this island an ideal spot for a retreat like this.
Unique culture, nature that is bustling with life and authentic spiritual traditions help us to dive into our own inner journeys, as well as go through a deep learning experience without any mental blockages or everyday thinking habits.
We will stay in a small town of Ubud, which is an artistic, spiritual and cultural center of Bali. It's a place full of painters, healers, yoga teachers, traditional dance shows and authentic and healthy Indonesian and western restaurants.
If you would like to stay in Bali little bit longer in order to sightsee and experience the best of this island, on the bottom of this page you will find a complementary offer of a 3-day Bali experience, that will be run by organizers of this IFS Level 2 retreat (only for this retreat participants!). It will be a unique opportunity to create deeper relationships within the group and to see what Bali has to offer.
Retreat venue
A 5-star Resort
The retreat will be held in SereS Springs Resort & Spa, a luxurious 5-star hotel located next to Ubud. It's quite surroundings with lots of nature around it make it the best spot for a learning experience like this.
The resort has two shared pools, spacious meeting rooms, a beautiful restaurant, spa, fitness room and yoga shala.
Luxurious rooms
With airy balconies and panoramic views of Bali's terraced rice paddies and majestic Mount Agung, the spacious Superior Rooms are included in the price of the retreat (single occupancy).
If you want to pay extra for some additional luxury, you can upgrade to a Deluxe Premium room (bigger and with a bathtub) or a Pool Villa (overlooking a river and with a private pool).
Shared room option
Each room has a big double bed or two single beds, so you can bring a partner, child or friend to stay in the resort during the training days as part of the workshop fee (bed and breakfast included).
You can also stay in a shared room with another training participant which makes the retreat price 200 USD lower (more information in the "Retreat details" section).
Food
There will be a rich breakfast and lunch (buffet style) with Indonesian and international cuisine each day (with vegan and gluten free options). Included in the retreat price are also 2 dinners (on the first and the last day of the retreat).
On the rest of the evenings we will eat out in smaller groups (there are plenty of great local restaurants in Ubud) or order food a'la carte in the hotel's restaurant.
Coffee Breaks
During workshops, there will be two coffee breaks each day, with a wide range of fresh fruits, local snacks and various drinks (water, coffee, tea, fruit smoothies).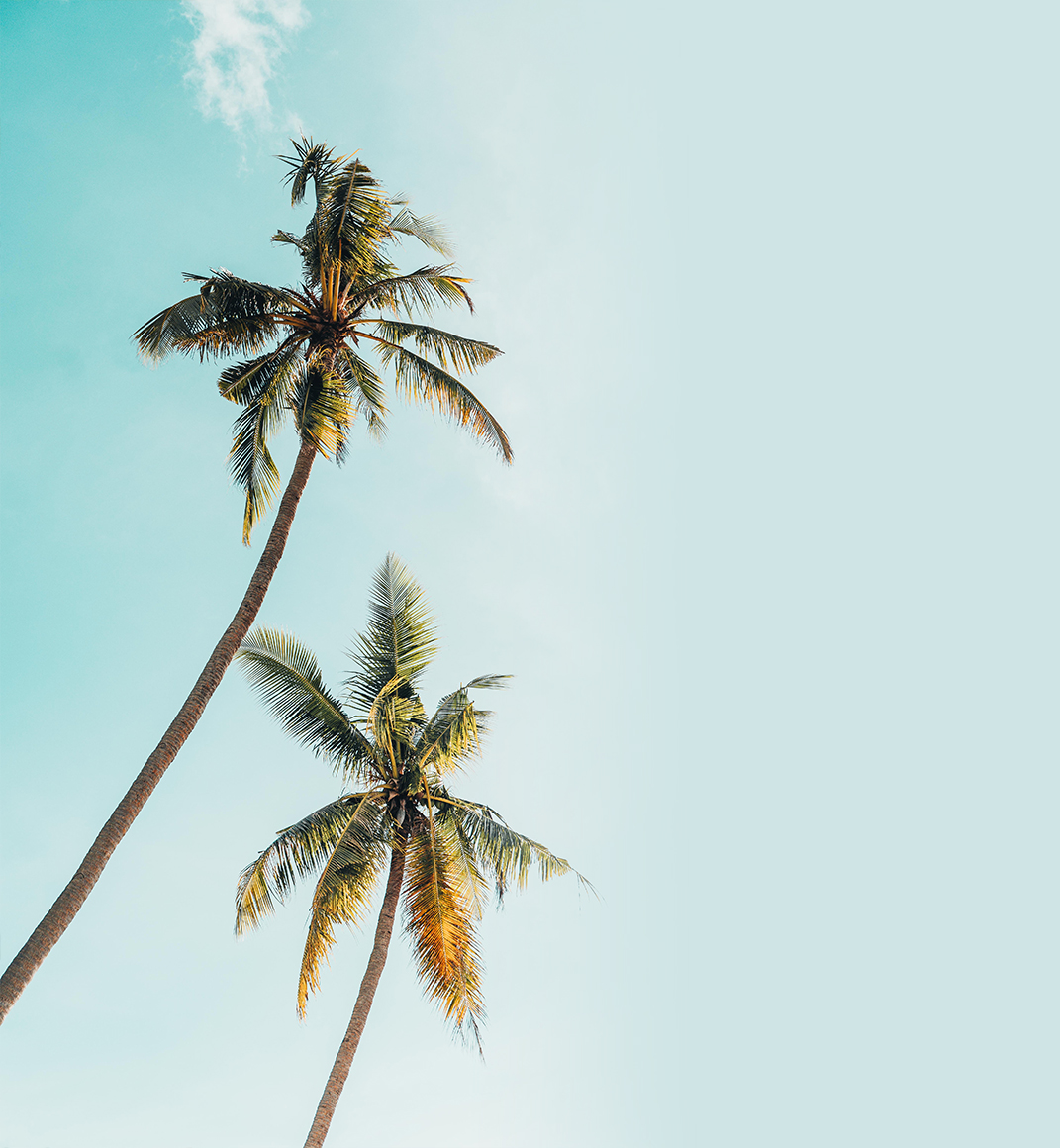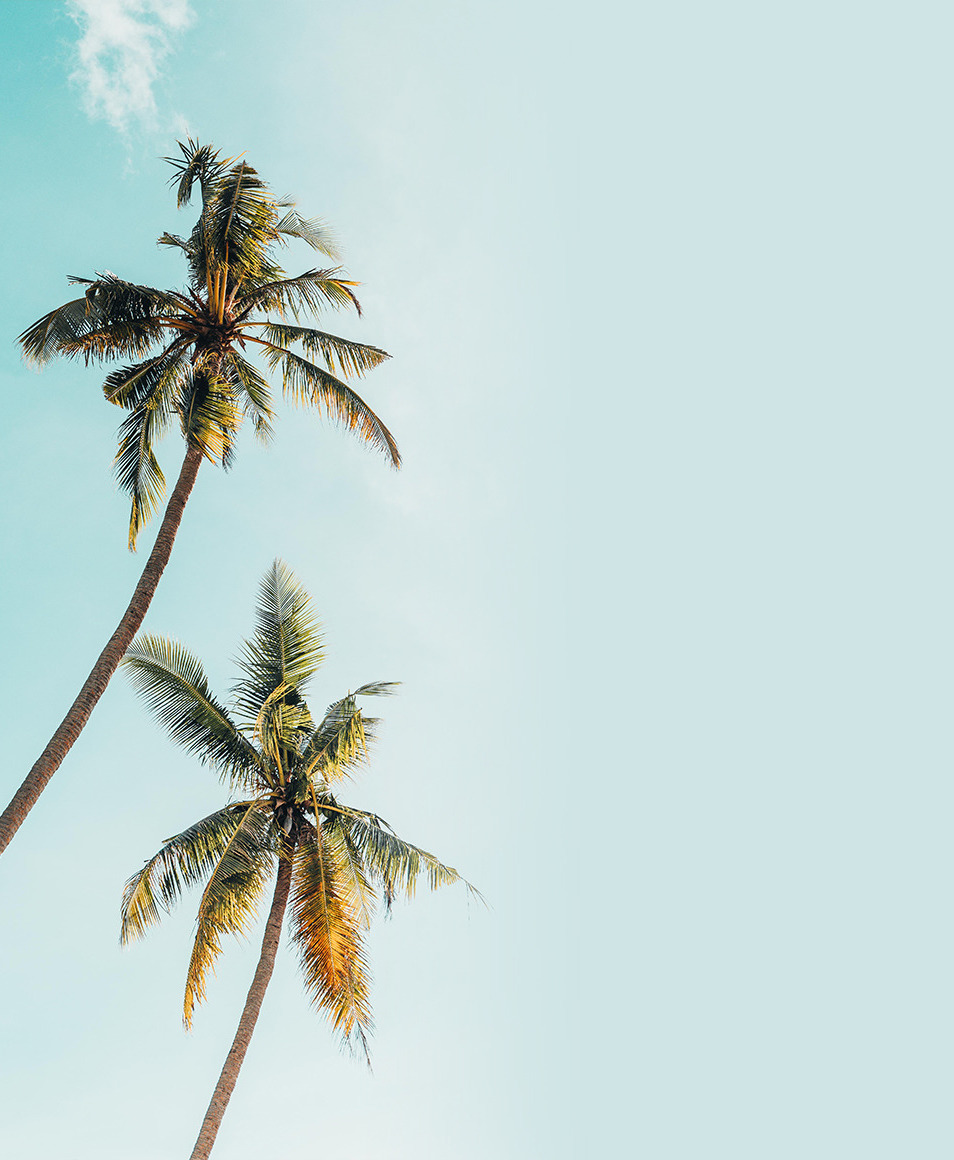 Let's recap! What do you get with this retreat?
1 5 luxurious nights in a 5-star hotel SereS Spring Resort & Spa,
2 Rich and healthy breakfast and lunch each day,
3 2 abundant dinners with local and international cuisine,
4 32 hours of the official IFS training,
5 Daily morning yoga session and meditation practice,
6 Permanent access to 2 swimming pools,
7 Constant access to water, fresh lemonade, coffee and tea,
8 Constant access to snacks, including Balinese delicacies,
9 Free time for resting and exploring Bali,
10 Free Shuttle Bus to Ubud and from Ubud each day of the training,
11 Support in making your travel plans (flights, accommodation, etc.),
12 Free transfer from the airport and to the airport in the last day.
What participants have to say about this retreat:
Had the best experience from start to finish! Professional, patient, and warm.
Highly recommend for executing amazing retreat experiences!
Crystal Jones
Retreat Participant
Bravo to Michael and Marysia for organizing the 2019 Level 2 in Bali. It was a perfect combination of deepening our experience of IFS and soaking up the beauty and hospitality of Bali.
They chose a lovely venue with spacious rooms overlooking the tropical countryside, yoga in the morning, swimming breaks at lunch and constant tasty food.
They were so supportive and kind and really knowledgeable about the Bali sites and culture. I hope to do another IFS training with these gracious hosts in the future.
Cathy Wright
Retreat Participant
I would do that retreat again!
It's a good concentration and you get really deep work done. It's really gorgeous hotel and... the staff is incredible friendly. If you think about coming - you are probably interested in IFS and probably interested in Bali - and I will only say that IFS work (here) is really deep, and very enriching, and different than the first level.
And Bali will blow you away.
Meghan
Retreat Participant
If you want to save some money and choose the accommodation on your own (there is plenty of it near the venue and we can send you the list of options), you can book this retreat without accommodation. In this case, the price of this retreat is 2470 USD instead of 2970 USD.
Pay for the retreat in 4 instalments 0% (one installment monthly). Aggregate amount of all the instalments will be exactly the same, as in the case of a one time payment - not a penny more. To choose the instalment purchase let us know: hello@lifearchitect.com or call us:
+48 500 705 725 (UE) (UE, 8:00 am - 9:00 pm CET).
Click here and see how to pay the installments
See, what Ossi has to say about this Level 2:
What do you need to know?
IFS Level 1 completion is a pre-requisite for this training.
The training includes lectures, large and small group discussions, live and video demonstrations, and experiential practice groups.
The training runs for five consecutive days and has a total of 32 program hours.
Full attendance is required in order to receive a certificate of completion.
Training will start at 9:00 am and finish at 6:00 pm each day. That means you will have some time to explore Ubud and surroundings in the evening (note that it's getting dark around 6 pm). You can go to Ubud and back using the hotel's free shuttle bus.
You can take part in a free yoga class (around 30 minutes), each morning before the breakfast (7:30 am),
The retreat will be run entirely in English. Speaking in any other language is not required at any stage of the retreat.
7:30

30 min.

8:00

1h

9:00

Training:

Morning session 1

1h 45'

10:45

15 min.

11:00

Training:

Morning session 2

1h 30'

13:30

1h

14:30

Training:

Afternoon session 1

1h 30'

16:00

15'

16:15

Training:

Afternoon session 2

1h 45'

18:00
Retreat details
What's included
Accommodation at SereS Spring Resort & Spa (5 nights/6 days). Participants check in one day before the training starts, and check out on the last day of the training (the training is shorter on the last day).
Breakfast & lunch each day.
Two dinners (on the first and on the last day of our stay in the hotel).
Coffee, tea, fruit juice, water and snacks throughout the whole retreat, including fresh fruits and traditional Balinese sweets and desserts.
Morning yoga practice.
Transfer from Denpasar Airport (the only airport on the island) to SereS Spring Resort & Spa.
Transfer from SereS Spring Resort & Spa to the airport.
This is an official IFS Level 2 training approved by IFS Institute and you will get a completion certificate after finishing the training.
What's not included
Airfares
Individual/personal insurance
Why does the price of the retreat not include airfares? Because it is difficult to predict the cost of all flights, since participants come from all over the world. In addition to that, the airline ticket prices vary depending on the time of purchase, which will be different for each participant.
Accommodation
Retreat participants will be accommodated in Deluxe Rooms with a King or 2 Twin Beds with pillow menu, access to Wi-Fi internet, Air Conditioning, Cable TV, Coffee/Tea maker, Mini fridge, everyday room service, Iron and ironing board, hairdryer, personal safe and working desk. The price of the retreat includes single occupancy of the room.
If you want, you can bring a partner, a child, or a friend to stay with you in the room during the retreat as a part of the workshop fee (bed and breakfast included). You will have to pay additionally for lunch and/or dinner for this person. If you decide to take part in the 3-day Bali Experience program, it's possible for this person to take part in it also, for an additional fee of 1200 USD (accommodation and full board included).
You can also stay in a shared room with another participant (in a room with 2 Twin Beds) which would make the retreat price 200 USD lower. It's possible only if there is another person that decides to stay in a shared room also. If there is an odd number of people who want to stay in a shared room, the last person that reported such need won't be able to stay in a shared room. We will pair participants according to sex and age. In order to report a need of staying in a shared room, please contact us (+48 500 705 725 or hello@lifearchitect.com) before making the purchase (we will send you a link with a different retreat price).
If you want to pay extra for some additional luxury, you can upgrade to a Premium room (bigger and with two bathtubs - one in the bathroom and another on the balcony) or a Pool Villa (overlooking a river and with a private pool). The price of a retreat staying in those rooms are following:
Premium room: 3100 USD,
Pool Villa: 3770 USD.




If you want to stay at the SereS Spring Hotel & Spa before or after the retreat, the prices of the rooms are the following (these are reduced prices, available only for our group):

Deluxe room: 90 USD / night,
Deluxe Premium room: 115 USD / night,
Pool Villa: 250 USD / night.




Above prices include breakfast, tax and service. Please contact us if you want to stay in the hotel before or after the retreat. We will help you with booking the room.
Retreat schedule & transfers
Friday (28 May 2021)
The day of participants' arrival and lodging at SereS Spring Resort & Spa (accommodation possible from 2 pm). There are no workshop activities scheduled for that day. It's time to rest after the journey. We will have a group dinner and event opening at 7 pm.
Those who come to Bali earlier need to arrange for accommodation and board on their own. You might stay at the retreat venue, but we can also help you in choosing a hotel near our retreat residence.
Those arriving in Bali on Sunday will be provided with a free transfer from Denpasar Airport to the place of stay.
Saturday - Wednesday (29 May - 2 June 2021)
5 days of the IFS Level 2 training. The training finishes at 6 pm each day (on the last day the training will be shorter) so you will get a chance to explore Ubud in the evening.
Wednesday (2 June 2021)
Last day of the training and at the same time last day of our stay at SereS Spring Resort & Spa. You will need to check out from your room until 12 am and after that you will be able to stay at the hotel until the training ends (the training session is shorter on this day). We will provide you with a free transfer to Denpasar Airport.
Those who stay in Bali longer arrange for accommodation, board and airport transfers on their own (we offer full support by suggesting proven hotels and restaurants as well as contact numbers to reliable transport companies). If you wish to stay longer in the SereS Spring Resort & Spa we can help you with the booking.
Payment
In order to secure your spot you can pay the whole price or start with a deposit of 600 USD. There is only one way of doing the payment and it's an international bank transfer to our Revolut bank account.
Please note, that if you choose to pay the deposit, you will have to pay the remaining amount within the next 30 days.
If you prefer, you can pay the whole amount in 4 installments (the first one being the deposit, and then 3 installments in the amount of 790 USD). We do not charge any interest. In order to use the installment payment service, contact us at: hello@lifearchitect.com
Places will be held in date order of receipt of acceptable applications.
The final payment deadline is 30 April 2021.
Cancellation policy
According to our regulations, in the case of resignation we will collect a fee in the following amount:
The amount of the deposit (600 USD) upon cancellation submitted 90 days or more prior to the event start date,
50% of the retreat price upon cancellation submitted between 60 and 89 days prior to the event start date,
100% (total cost of the retreat) upon cancellation submitted not later than 59 days prior the event start date.




The amount will be returned in the same way in which the payment was done.

If you have to resign, but you will indicate another person to fill in the vacated spot, this person will be able to participate without incurring any additional costs.

We don't take responsibility for the necessity to move the dates of the retreat due to the sickness of the trainers or other unexpected events that we are accountable for. If you won't be able to attend at chosen dates, then we will refund you 100% of the amount you paid.

In the unlikely events of a natural disaster, war or other unexpected events that we are not accountable for, we may not be able to refund your money. To avoid losing your money, please buy personal insurance that includes such events.

We are not accountable for having to cancel or move the flight dates. Please buy flight insurance in order not to lose the money for your flight.
Airline ticket purchase
We have a great experience in flying to Asia, so we will be happy to send you our guide on choosing the best possible options for travelling to Bali.
Want to stay longer?
Why not stay in Bali little bit longer! We strongly recommend extending your stay on this paradise island, where you will find many inspiring places. We will be glad to assist you with exploring Bali. Scroll down for our special 3-day Bali Experience offer. This offer is directed only to IFS Level 2 retreat participants, so it's an unique occasion to deepen your new relationships and spend 3 beautiful days in the island of Gods.
Guidebook
After signing up for the retreat, you will be provided with a guide in PDF format, full of practical information on how to pack wisely for the retreat, what to do prior the travel to avoid the so-called "jet lag" (time-zone change fatigue) and where to buy a ticket at a good price, everything about the required vaccination, and last but not least, what is worth seeing in Bali if you plan to arrive earlier or stay longer after the retreat is completed.
Travel insurance
Travel insurance is not included in the price of the retreat. We recommend you take out quality, comprehensive insurance for all your travel, accident and medical needs - do not rely on bundled credit card offers.
Visa
Citizens of more than 140 countries don't need to have any visa if they want to stay in Bali for less than 30 days. It's not possible to extend such stay. If you want to stay longer, then you need to purchase "Visa on Arrival" (35 USD), which is also valid for 30 days, but you can extend this visa (only once) for 30 days more (at a price 35 USD).
Visa-free regime does not apply for 29 countries and British nationals who are not British citizens. For the list of countries click here.
If your country is listed then you need to apply for a Visa with an Indonesian Embassy or consulate abroad (outside of Indonesia).
Make sure your passport is valid for 6 months or more!
Vaccinations
You need your usual childhood vaccines plus protection from Hepatitis A. You will find more on vaccinations in our guide (which will be sent to you after enrolling for this retreat).
Meet the organizers
As an International Partner of IFS Institute, Michael Pasterski with his Life Architect team
and IFS Poland project are the organizers of this IFS Level 2 Bali Retreat.
3-day Bali Experience
Why not stay few days more and see the best of Bali?
We have spent on Bali more than a year and we know every corner of this island. That's why we offer you a 3-day package of sightseeing, with some of the most beautiful spots on the island. Our program is not a "cross out from the checklist as many sights as you can" type of thing - we will give you a slow travel experience, thanks to which you will be able to sink into the magic atmosphere of Bali.
This adventure will start the next day after the IFS Level 2 Retreat ends and is dedicated only for the retreat's participants (and their partners).
We will take care of everything - accommodation (we will stay at the same hotel so there is no need to move!), food (partly in the hotel and partly in local restaurants), transportation and entrance tickets.
Scroll down to see the program highlights and the package price (IFS Level 2 Retreat + 3-day Bali Experience including accommodation and meals).
What will you experience?
Trekking along the Rice Terraces
A light and picturesque trek in the most beautiful rice terraces, where you'll see how rice is cultivated and experience the extraordinary tranquility that is so characteristic for Bali's rural life.
Balinese Dance Show
We will spend the evening watching a colourful and unforgettable performance of traditional Balinese dance accompanied by unique Gamelan music.
Balinese Massage in Karsa Spa
To get to the best rated (according to TripAdvisor) spa in Ubud, we will take the famous Ridge Walk with amazing views over beautiful valleys. On the spot, there will be waiting for us a full, 1-hour Balinese massage in its finest.
Ubud Market
We will stroll through the best local market - the vibrant Ubud Market, which is full of local handicraft. Most of the goods found at this market are made by locals living in the neighbouring villages.
Ulun Danu Bratan Temple
We will visit a famous temple complex located on the Beratan Lake. It's the island's most iconic sanctuary.
Sound Therapy with Gongs
A professional sound healing session with Tibetan bowls and gongs inside the magic "Pyramids of Chi". A one-of-a-kind opportunity to experience altered states of consciousness and the process of releasing tensions and emotional blockage through the vibrations of these unique instruments.
Monkey Forest Sanctuary
We will visit a natural forest sanctuary that is home to more than 700 grey long-tailed macaques. You will see this smart monkeys in their natural, jungle habitat.
Local Restaurants
Aside from dining in the SereS Spring Resort & Spa restaurant, we will try out the best local and traditional restaurants, which serve the most authentic balinese cuisine.
Yoga & Meditation
We will start each day by a morning yoga & meditation ritual, which will energize us and make us ready for a day full of beautiful experiences. These activities will be run by a yoga instructor and a meditation teacher.
A networking event
An important part of the learning experience is having the chance to get to know and learn from the fellow training participants.
You can continue this process after the IFS training ends. Imagine having plenty of time to deepen your relationships with other therapists from around the globe, to share your experiences and to form a support network that will enrich your own professional growth long after you leave Bali.
We will provide you with the space in which all of that will be possible.
What's included:
Here is a summary of what's included in the 3-day Bali Experience package:
4 nights at the SereS Spring Resort & Spa (2 - 6.06),
Full board (3 rich meals a day),
Entrance tickets to the attractions mentioned above,
Morning yoga and meditation sessions,
All-day transportation and a transfer back to the airport after check-out,
Care and support of the organizers, Maria & Michael.
The price presented below is a price of the IFS Level 2 Bali Retreat and a 3-day Bali Experience (28.05 - 6.06).
Hear more about the
3-Day Bali Experience:
Note, that above is the price for both the 5-day IFS Level 2 Bali Retreat and 3-day Bali Experience. If you want to book the IFS Level 2 Training only, the price is 2970 USD, or if you prefer to choose the accommodation on your own - 2470 USD.
Call us, we will answer all your questions
Paulina Dubik
Training and development specialist
+48 500 705 725 (UE)
8:00 am - 4:00 pm (BST, UTC+1)
3:00 am - 11:00 am (EDT, UTC-4)
or contact us at hello@lifearchitect.com
Access the free IFS course!
Claim your free 3-day IFS Online Intro Course now.
Learn the basics of IFS in an experiential way.
Experience getting in touch with parts of your own personality.
Gain a deeper understanding of your inner world.
Access the free IFS course!
Claim your free 3-day IFS Online Intro Course now.
Learn the basics of IFS in an experiential way.
Experience getting in touch with parts of your own personality.
Gain a deeper understanding of your inner world.